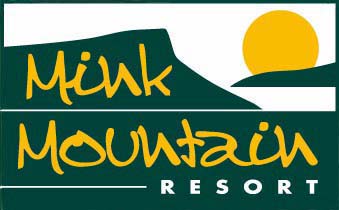 Guest Comments
"My husband and I were looking for a place to stay by the lake. Mink Mountain was perfect for us! We loved the Jacuzzi with the awesome view. We had a very relaxing and romantic stay." - Hans & JoAnna, Bonners Ferry, Idaho
"Here we are celebrating out 15th Anniversary enjoying a brief separation from out 3 children. As appealing as this resort looked on the website, the pictures just could not do it justice! Our room was fantastic and the view magnificent! It's the perfect romantic setting and we plan to return as much as possible. We enjoyed the hospitality of our hosts ~ our only problem with our stay was that it was too short!" - Les & Sue, Thunder Bay
"This is our first time here but definitely not our last. We were looking on the web for a place close to home where we could celebrate our 32nd anniversary and this place looked nice but it exceeded our expectations." - Rochelle & Mike, Atikokan, Ontario
"Even though we're from Thunder Bay we did not realize we were so close to such a wonderful getaway spot. We came to spend a night without our children and we really enjoyed the spectacular view. Although next time we'll probably make it a family even. - Lynn & Brian, Thunder Bay
"Hello again! We just wanted to send you this little letter to let you know how much we appreciated the beautiful wedding you prepared for us. All our family and friends thought it was wonderful. We are so grateful for your hard work! We were very pleased with how the whole day went, and will remember it always. Thank you for making it such a lovely time for everyone! " - Brad and Melissa, Thunder Bay
"I just wanted to write a brief note telling you that there could not have been a more beautiful place than Mink Mountain to propose to my girlfriend (who gleefully accepted). Carla and I stayed the week of May 2, 2001 and were lost in the total tranquility and natural beauty of the area. Arriving by stretch limo and staying at Cottage #27 was truly heaven sent. I wanted to thank you for being so accommodating to ALL our needs... they were definitely met and we are looking forward to coming back again." - Vincent, Thunder Bay
"Your comfortable cabin with its beautiful view of the lake and islands, especially in the moonlight, provided the respite from our busy lives - just what we need for our annual get together. We hiked (even up & down the rope climb), hot tubbed, and explored the area. S'mores around the campfire, loons on the lake, but no moose! Maybe next time!" - Nancy from New Jersey, Susan from Michigan & Lea from South Dakota on their annual sister trip.
"Thank you very much for sharing this wonderful place with us. We had a wonderful relaxing vacation and hate to leave. The weather was perfect. We enjoyed the trails, the hot tub and beautiful lake. This is our second visit to Mink Mountain and it won't be our last." - Greg, Anne, Bredan (who loved throwing rocks into the lake and said "This it the life" and he's only 3 & Ashleigh, Minnesota
"What a wonderful, relaxing and fun filled weekend we have had here at your cozy cottage. We enjoyed great food and service by Dave at the lodge on Friday evening. The spectacular view, campfire, hot tub and star filled nights made our visit a truly memorable one. Lauren, our 22 month old enjoyed the nature hike and newly discovered bugs. She also couldn't get over the lake and she repeated it over and over again! We will be sure to return with family and friends to share this wonderful feeling and experience again." - Michael, Nellie, Lauren and soon-to-be baby, Thunder Bay
" Just wanted to drop a note saying how much my girlfriend and I enjoyed our stay at your resort. We stayed the week-end of June 16 & 17th (2001). Your manager David Pietrobelli was very friendly and courteous and there for any of our needs. The BBQ dinner that was put on Saturday night was excellent. Looking forward to returning soon and renting a cottage. You have a great place." - Ken Thurgood
"...what a wonderful break from our busy lifestyles. This was very much needed for both of us. The serenity and peace and quiet, without children, was most enjoyed. Next time we come, we will bring our two little ones. They will definitely fall in love with your camp."
"...these three days we've spent have brought the four of us closer together as friends, and for that we will always be grateful. It was especially nice to relax and enjoy the little things like the absence of city life, fresh air, and experiencing your beautiful hot tub in the cool evening air. We appreciate your trust in us in allowing us the privilege of staying here...fishing rods are a must next time as the fish were jumping constantly."
"What a great place to escape for the New Year! Had a fine dinner on the Eve - steak, potatoes, and Caesar salad - barbecue works just great. Went for a ski up and down the gorgeous looking trails. Had many drinks in the hot tub and sitting on the deck - Excellent! The view is breathtaking along with the shifting ice. The accommodations are just superb - better than Lutsen and more reasonable"
"It is my March Break and I came here to have fun with my mom, my dad, my little sister and my Auntie Dina and Uncle Gordie. I met a dog named 'Nike'. I went snow-shoeing and spent most of the time in the hot tub. The funniest part was when 'Nike' was licking my Uncle Gordie's hair in the hot tub. We all had a fantastic time."
"...it was a beautiful stay, hiking, canoeing the first 1/2 hour we arrived. Under the stars in the tub at midnight, fantastic. Lovely movie both days, even rain was great."
"We enjoyed such a lovely evening here, saw one 'shooting star' last night and a hummingbird this morning, so that was a treat! I spent most of my time on your lovely deck watching the clouds and the Lake...To us Lake Superior is the most glorious place on this planet and we come up every chance we get."
"Our 20th anniversary has come and gone and this was a great way to celebrate the event. The quiet, the calm, the hikes, the peace but most of all the hot tub. Cooking for two - no messes, no spills, no squabbling. ...the best view is at the mountain trail, fabulous! Thank you for sharing your little piece of heaven"
"Your home helped us create the perfect Christmas. When we decided to escape everyone, we would have settled for a 'shack' in the middle of nowhere. Little did we know the beauty, comfort and special attention we would be provided with. My two children enjoyed discovering the little treasures (books, movie) left for their enjoyment. They could not believe that Santa found them so far and they gave credit to the fireplace!"
"We found out about Mink Mountain from the Ontario Office of Tourism. We enjoyed our stay - a friendly fox visited every night. The cottage was very comfortable. It's difficult to leave - everything was wonderful. This is a beautiful cottage and view. Thank You! The tub was very relaxing!"
" ...WOW - this has seemed like a week in heaven for us! We came out looking to unwind and the combination of the wind, the water, the scenery and the hot tub certainly helped...This has been a wonderful first vacation for us as a family. We will remember it always, and hope to be back soon."
"We were delighted. The peace and serenity were just what we were looking for. The house is wonderful and beautifully furnished. We especially enjoyed sitting in the screen porch and listening to the birds, seeing the hummingbirds and watching the chipmunks play in the yard."
"We did our anniversary planning by searching the web and found your place. Did we ever get lucky - this cottage surpassed our expectations tenfold - we thought we'd be roughing it!"
"You know it's dark when you stand on the deck on a moonless night, open and close your eyes...and there is no difference! You know you are relaxed when you've been without telephone or TV for ten days...and don't care. You know it's time to go when you've watched all the videos. You know you'll want to be back the moment you get home."
"...what a beautiful way to spend a relaxing evening at home...away from home. I must say the hot tub was our favourite, especially during a light sprinkle of rain...we will definitely pass the word on to friends and family."
Mink Mountain Resort 2019©